Connect for Better Vision
Fashionable quality eyeglasses.
Affordable for everyone.
Our attractive range of eyeglasses will suit you and your purse. Modern frames and durable lenses made for everyday wear at work, home or for hobbies. Experience GoodVisionGlasses now!

Donate for Vision I Donate for Life
Together we can change how India sees. With your help and support today, we can give people the gift of vision and change their lives forever. Your contribution will go towards taking the best in eye care to people who need it most.

Book us for an Outreach
Our Team of Good Vision Technicians can be called in your place for Free eye test camps in a group of at least 50 people. Call us at 7008312946 or write at [email protected]
X
BALANCING ACADEMICS AND CHASING DREAMS

Priyanka is from Saraswati Shishu Vidya Mandir School, Odisha. She is not only a good singer but also works hard to be a good student. When our team reached out to her school, she told us that she could not see the blackboard clearly which was the reason behind her poor marks in academics. Though eye hospitals are present nearby, her parents could not go there as they realized they could not afford the cost of treatment which is very high. They are indebted to Care Netram for giving the young girl a chance to study hard and make them proud.
There are many such hidden talents yet to be discovered. Your small donation can change a child's life forever.
X

Adivasi woman at outreach in the slum Salia Sahi in Bhubaneshwar Kantilata Nayak
- 70 years
- tested: -3,5/-2,5
- no money lives under BPL, gets rice ration from government
- a son, man dead

Adivasi means "first settlers". They make up 7% of the total population of India. Together with the untouchable castes - the Dalits - the Adivasi belong to the poorest people in India. Many live below the poverty line and receive a small amount of support from the state. Mostly they live from agriculture and are spread all over India.
X
EVERYDAY TASK MADE EAISER WITH CARE NETRAM

This 49 years old lady is from Salia Sahi (one of the largest slum of Odisha, India) had difficulty in reading since 5 years for which she could not read Bhagavad Gita, Holy book of Hindus. With her daily busy life, she took out time to visit the hospital for eye check-up with her grandson. The hospital was full of crowed and they had to wait for long and it was not possible for her to give the entire day for eye check-up with her small grandson so she returned. Thereafter she could not visit the hospital. She used to face lot of difficulties while performing her daily tasks.
Because of Care Netram, she did her eye check-up without any cost near her home and got glasses for affordable price for which she is now happy. She is now able to read Bhagavad Gita without stressing her eyes and can do her daily activities easily and comfortably.
Our story
In order to expand access to vision care and eyeglasses for the underprivileged, Care Netram in association with Good Vision Glasses, Germany have come together to conduct free vision campaigns in rural and semi-urban communities that have limited access to eye care services. Many individuals that attend our vision camps have never before received an eye exam.
The program also contributes in improving livelihoods through job creation in rural and semi-urban areas that today suffer from a drastic shortage of primary eye care providers.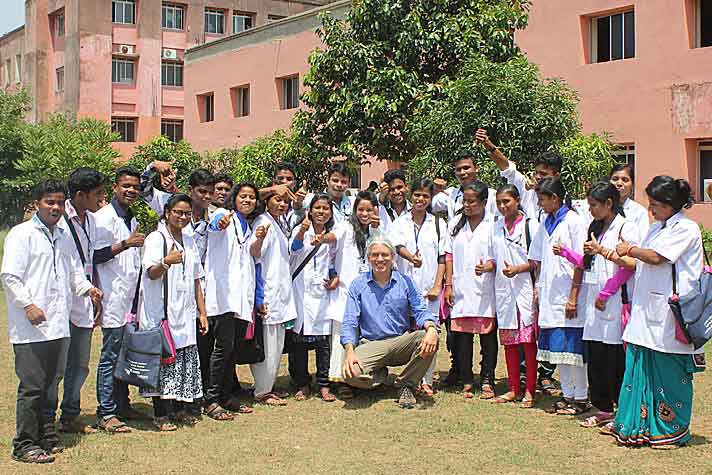 Care Netram is constantly working in the direction of transforming lives. The team is leaving no chance in supporting all the ones in need. Glimpses of eye checkup camp at Tabada Bahal.
read more

Care Netram LLP is the winner for the Livelihood Welfare for the Best Innovative CSR Project at the CSR Summit organized by UBS Forum. Along with that Care Netram LLP has also won the Best CSR Project Award.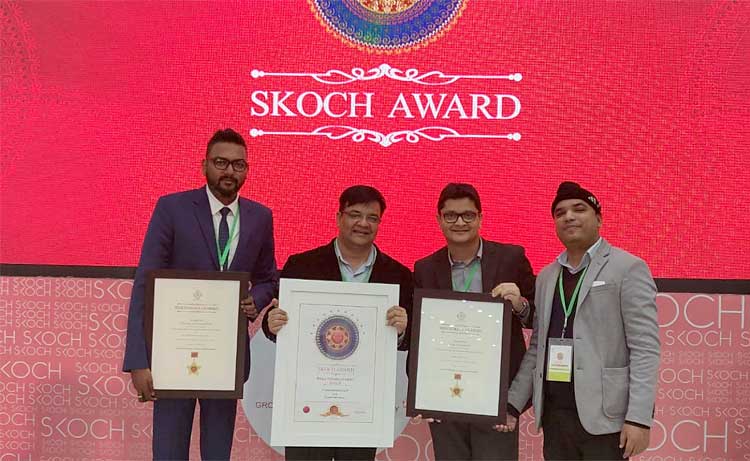 SKOCH ORDER OF MERIT AWARDED TO CARE NETRAM LLP FOR VISION CARE PROGRAM BY SKOCH GROUP
SKILL DEVELOPMENT GOLD AWARDED TO CARE NETRAM LLP FOR VISION CARE PROGRAM BY SKOCH GROUP